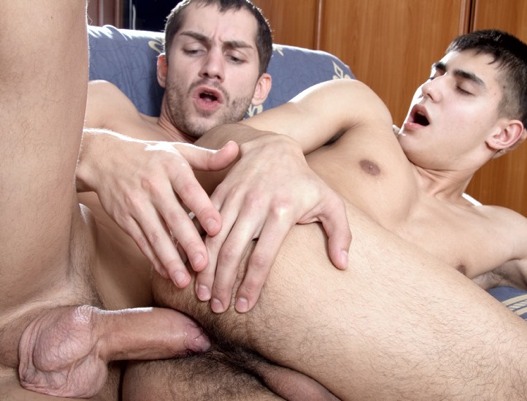 Watch the rest of this movie in High Definition! Click Here!
Running Time: 27:00 mins Video Formats:



Dmitry And Tom Fucked Raw Hairy Ass Creampie
Dmitry's hot hairy ass gets barbeacked by Tom's big veined cock. Tom's spits into his hairy tight hole, bashing his huge hard cock into this tight hole, totally raw. He works his thick cock deep in and thrust hard, sending Dmitry into shivers of pain and pleasure, struggling to take in all that meat. Tom fucks and fucks until he can feel his cum gushing up, he lands a big steamy load of his jizz right on his hairy hole. Perfect creampie! Raunchy creampies and cum swapping action ready for you watch right now!
Exclusive videos - top dvds - unlimited video downloads - streaming videos
massive gay pass - the biggest all gay porn network pass! signup now!